Early Preschool | 2 - 3 Years | Serving Murray, West Valley, & Salt Lake City, UT
Qualified, Caring Teachers Guide & Nurture Your Child
Your child's teachers are experienced, degreed early childhood educators trained and qualified to attend to their academic, social, and emotional needs. In addition to meeting educational standards, teachers are fully vetted and CPR certified.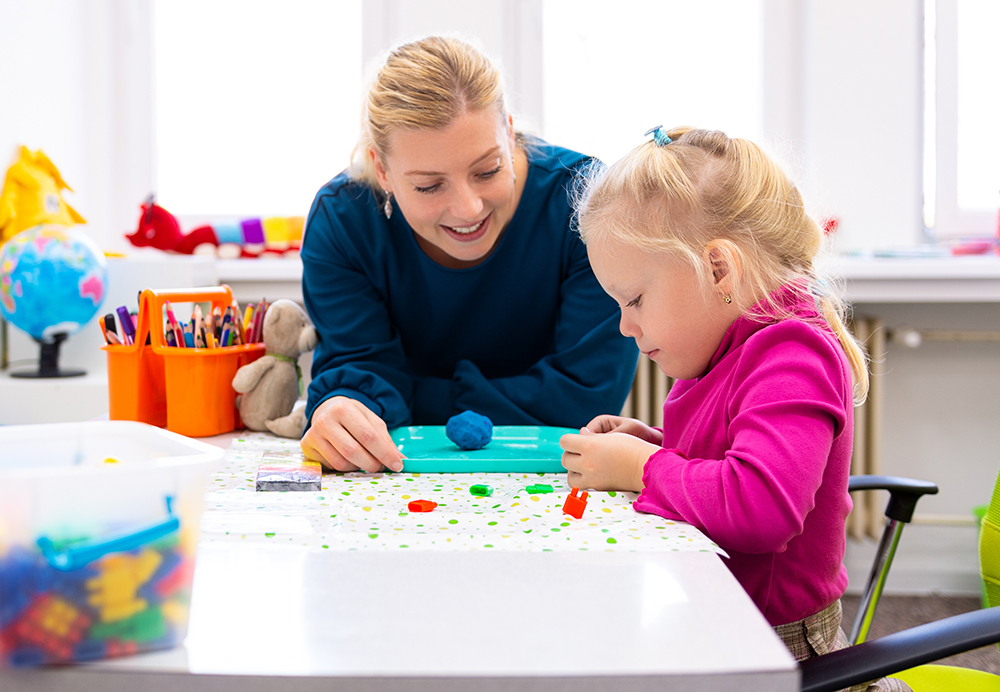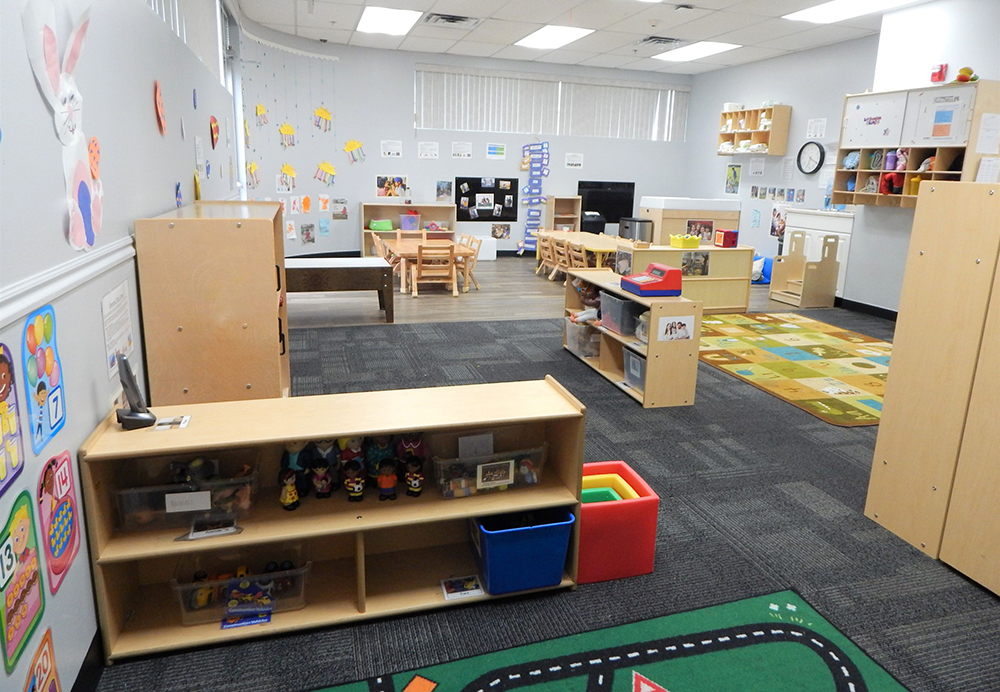 Bright, Happy Classrooms Promote Effective Learning
Your preschooler learns in a bright, well-equipped classroom with plenty of space to play and grow. They feel at home with age-appropriate toys, comfortable furniture, classroom routines, and dedicated areas for play, rest, and learning activities.
Creative Curriculum® Provides A Well-Balanced Early Education
The proven, research-based Creative Curriculum® smoothes the transition from the toddlers' classroom with fun, play-based lessons and activities. Your child explores early math, literacy, and natural science with enthusiasm and wonder.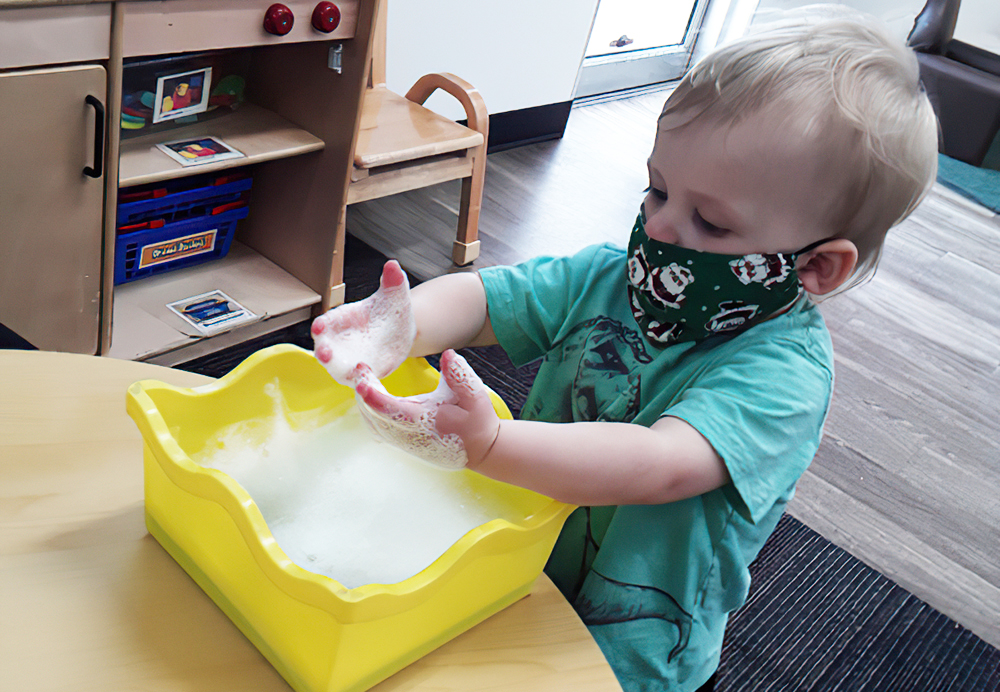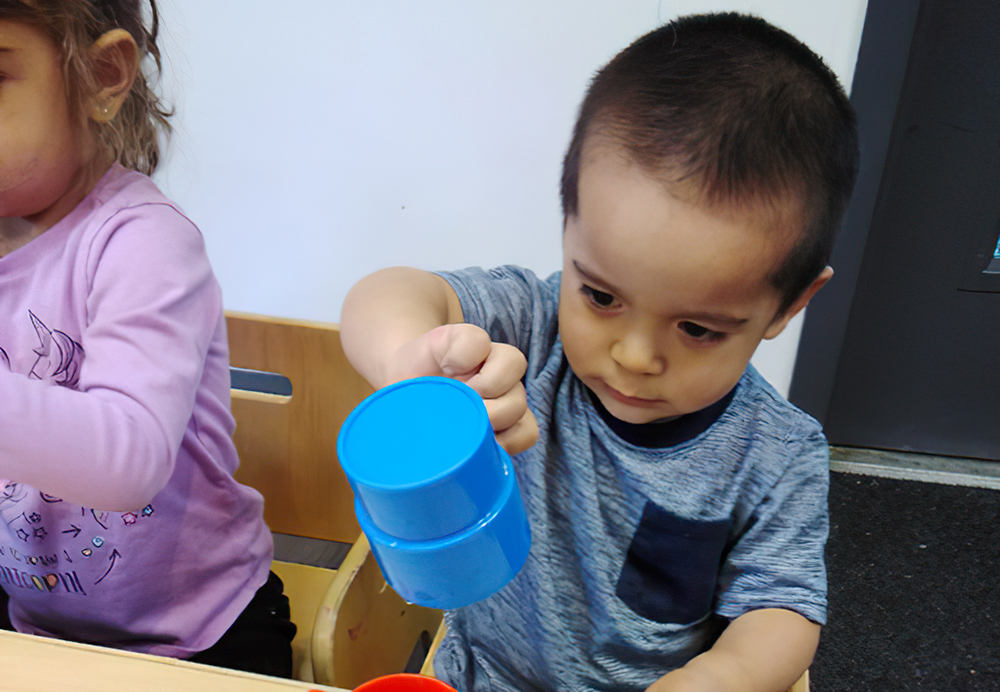 Active Discovery Puts Learning In Their Hands
Your child participates in active discovery lessons and activities that directly put the keys to learning into their little hands. A child-led, hands-on approach lets your little one explore their interests and see where the learning takes them.
A Growth Mindset Supports Social-Emotional Development
A weekly focus helps your child master vital self-regulation skills one at a time. With support from their expert teachers, they learn to keep trying, share, identify their feelings, and cope when things don't go their way.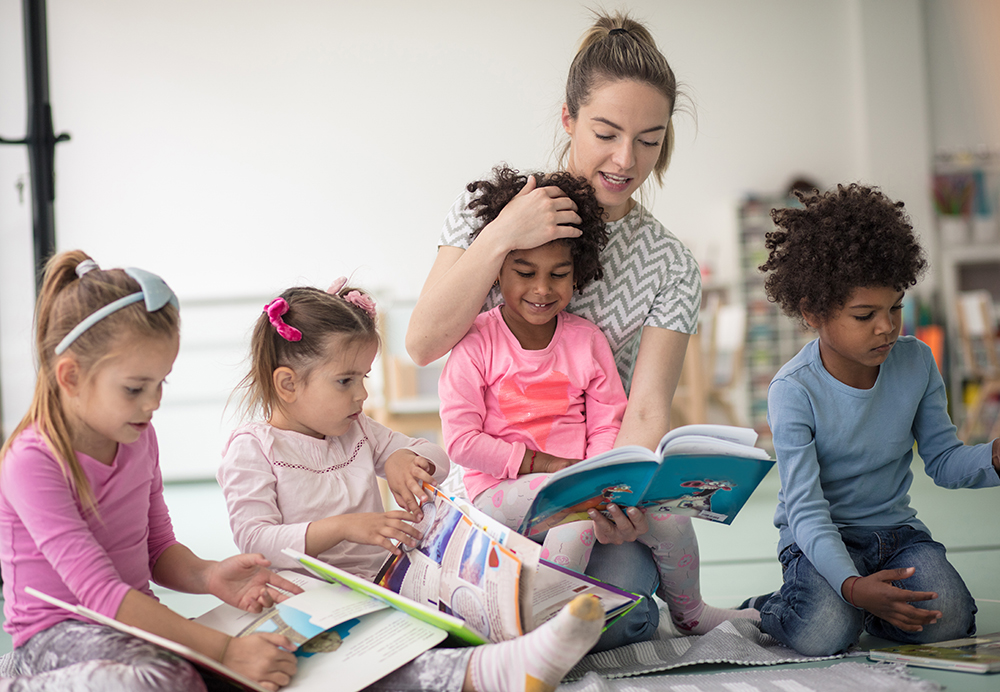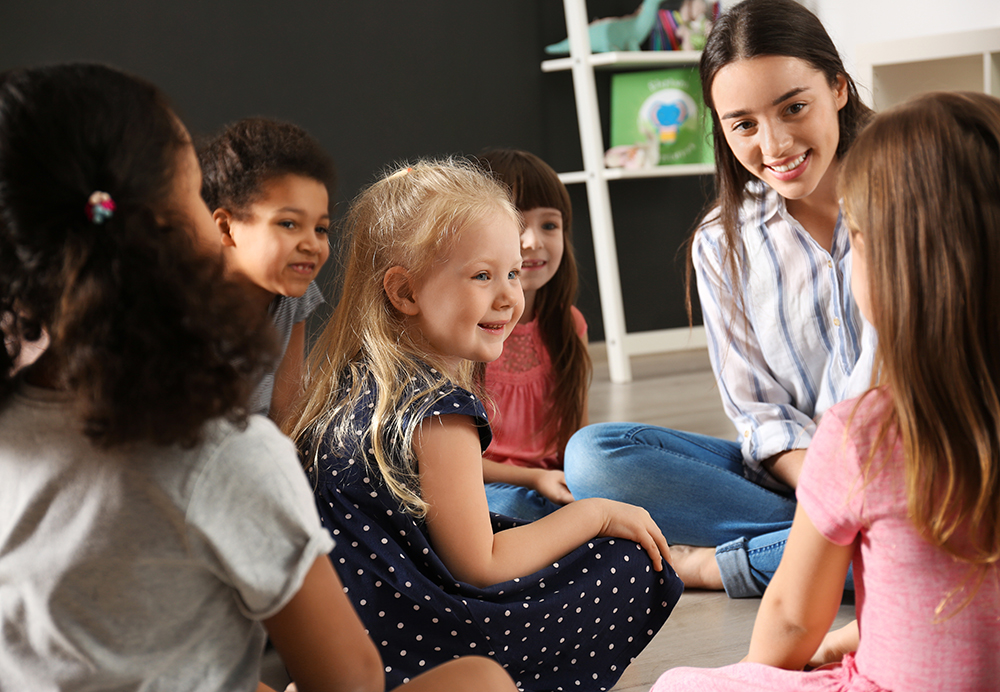 School Skills That Carry Them Forward
Your child's teacher assists with the skills they need as they head towards the school years. Learning to zip jackets, tie shoes, dress, and undress for the potty, and tidy up after themselves makes your child comfortable, confident, and independent.
Yummy, Nutritious Meals Exceed The State Standards
Your child receives a fresh, delicious breakfast and lunch as part of a highly-rated Top Star meal program. You know they are getting everything they need to nourish their growing brains and bodies.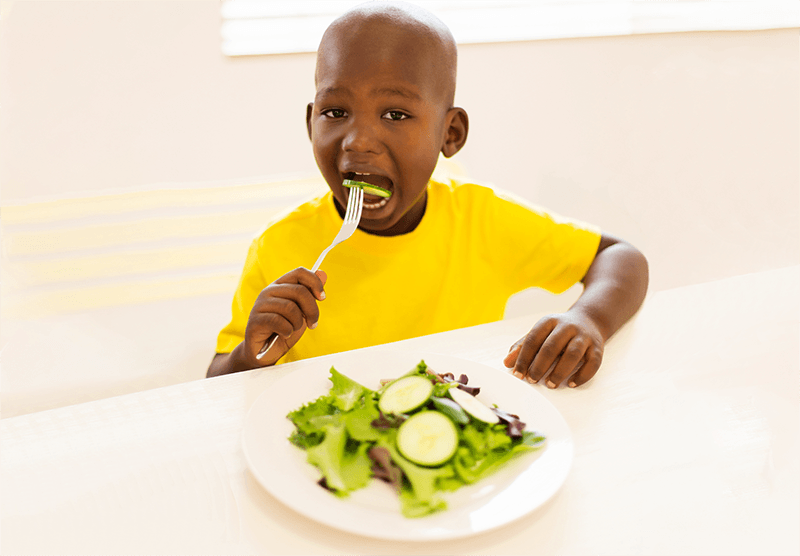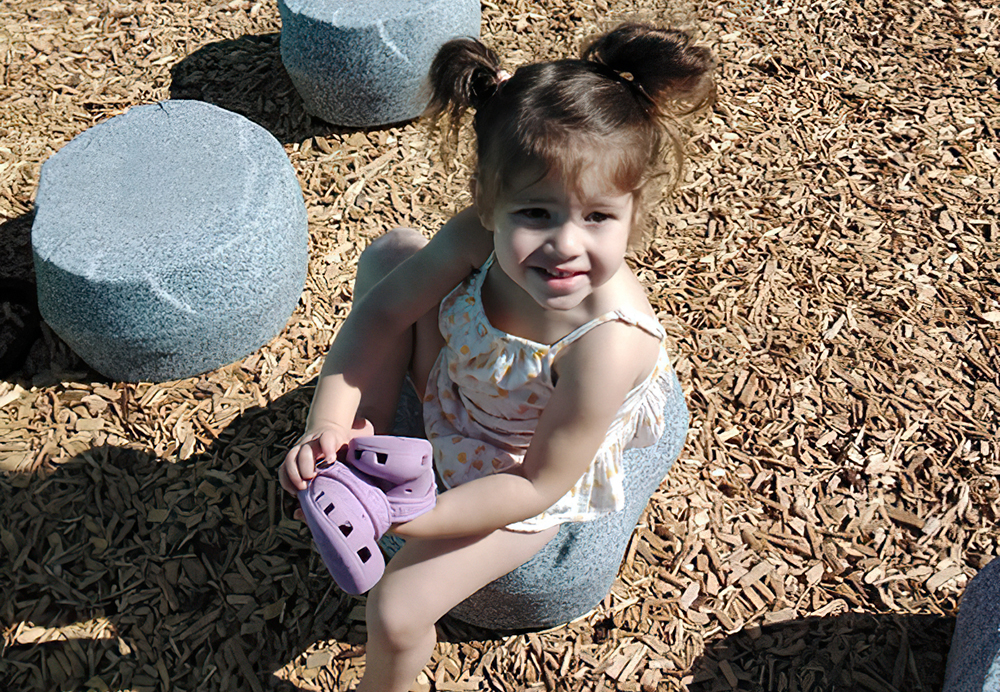 Active Play Builds Muscles And Confidence
Your little one has a spacious outdoor area to explore and play with friends in the fresh air. They build critical muscle groups and grow confident in their blossoming motor skills. Indoor play and activities keep them moving all day.
Always Stay Connected With The Brightwheel™ App
Your child's teacher sends adorable photos and videos daily, as well as classroom memos and announcements, right to your phone with the Brightwheel™ app. You stay in touch and on top of all your child's activities.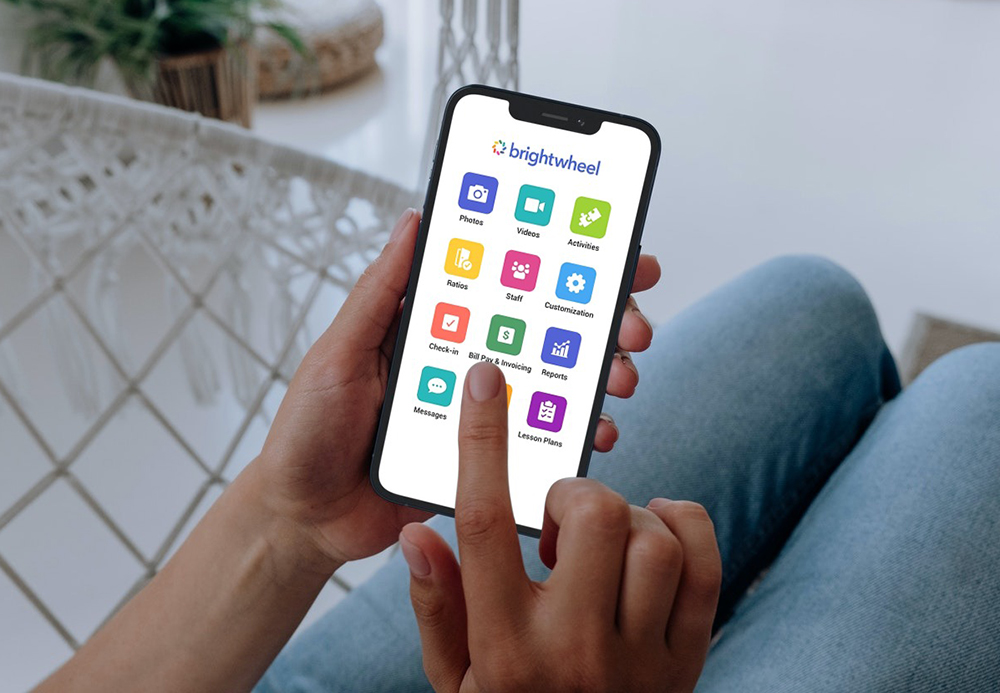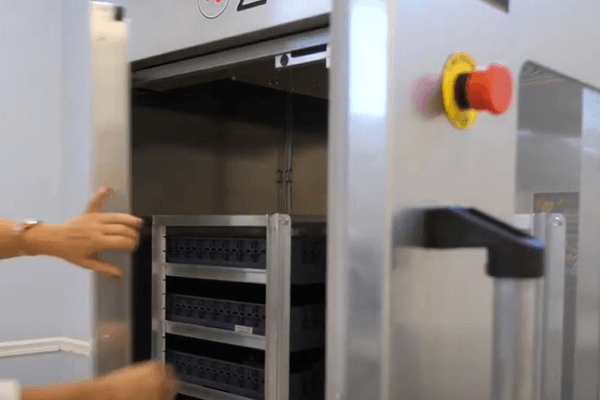 A ZONO© Cabinet & Deep Cleaning Protect Their Health
Rest assured that everything your child touches stays clean and germ-free thanks to daily, ongoing sanitization, a ZONO© cabinet that disinfects toys and learning materials, and a weekly professional deep clean.
Frequently asked questions
Hear What Parents Have To Say...
"Creative Learning Academy is a great day care center"
My son has been enrolled there for the last two years, and I am extremely grateful for the wonderful job all the teachers have done in caring for him while I am at work. All of the teachers are very caring, and have a great sense of each child's individual needs. An added bonus is that many of the teachers are bilingual, and so my son is learning words in English and Spanish.
-Jeanie D
"My child and I absolutely love Creative Learning Academy!"
The facility is clean, large, and well-stocked with toys and ample learning materials. The outdoor play area is filled with a variety of equipment and engaging landscapes (hills with sliding options, plenty of age-appropriate playground toys, etc.) and the children also benefit from frequent walks along the natural surroundings of the academy, but it is the teachers and staff who truly make this day care / preschool exceptional!
- Kim Warren
"BEST Day care you can find in Utah. Jess and all of the teachers are so amazing with all of the children"
They truly care for all of them. They DO actually feed the kids real meals, they take regular naps AND they even give them water to drink many times a day! I work just a few seconds up the road, so popping in now and then is something I can easily do, and the teachers are acting the same way with the kids as they do when they know I am coming.
- D. Thompson
"Jessica has turned the entire dynamic of this center around to be one of the most enjoyable experiences for our entire family"
Not only did my son enjoy being at school, but he would talk about what they LEARNED in school with such excitement everyday. They would have music class, trips to the gym, special dress-up days, picnic days, and the list goes on and on. They even allowed us to do a presentation for my son's class about his younger brother who has special needs. My son is also a picky eater, yet he loved lunches there, as well as the healthy snacks they provided. He would insist that we go to Costco to get some hummus and wheels of cheese for snacks at home.
- Tiffany S
"This is the best daycare for your kids. "
They have fantastic teachers who love and appreciate what they do. They have an amazing menu compared to other daycares I've seen. The kids are always excited and filled with joy when they get there. I enjoy this daycare and highly recommend it.
- Malene Salcedo
"The tour was amazing and now my son is having a great day. "
I've sadly been to my fair share of child care locations, in and out of home. This place has by far exceeded my expectations. The tour was amazing and now my son is having a great day, playing and learning and actually taking his nap instead of crying because he wants to come home. As a parent, nothing is more relieving then knowing your kid is finally comfortable and doesn't feel scared or alone. Thank you CLA. Coming to you is the best decision I could've made.
- Taylor Olivarez
"CLA has been a great place for us. "
My child has been attending CLA since she was 3 months' old, and we've always felt that she is really loved and cared for there. We get a little jealous because she seems to like her teachers better than us sometimes. 😉 We appreciate the great relationships the teachers and administration have built with the kids, as well as us parents. CLA has been a great place for us.
- Cori Goddard
"The teachers are warm, friendly, and truly love their students!!!"
They are reliable and highly responsive to any and all communication, listen to our concerns, and are knowledgeable about what's best for kids. In addition to a loving and friendly atmosphere, our 17 month old child's language and social development is increasing at a rapid rate—her vocabulary includes both Spanish and English words, she knows how to clean up, and eats with utensils which they reinforce at meal times. I have recommended CLA to multiple friends and will continue to do so. We feel lucky to have CLA as part of our village.
- Abigail Barry
Start Their
Creative Learning
& Set Them Up For Success